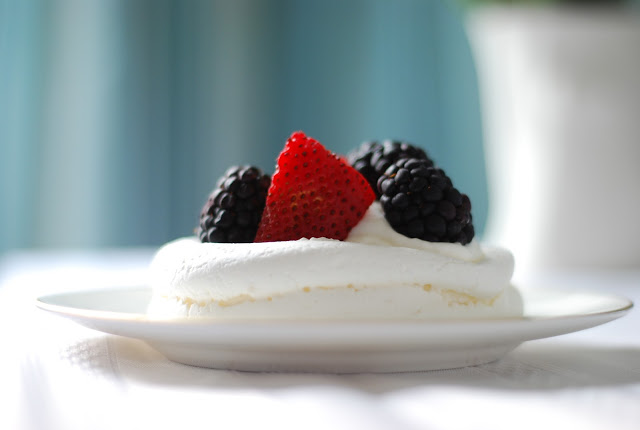 Every Summer a dear friend has a lovely tea party for a gaggle of ladies. She goes all out and makes just about everything herself, but also has help from a few hands here and there.
One of my favorite dishes she makes is Pavlova's.
I had never seen or tasted these until about 6 years ago when I attended her tea party. Her Pavlova's are beautiful with strawberries, blueberries, kiwi and passion fruit sauce drizzled on top.
The origin of this dessert is based in New Zealand (though the Australian's think so too). Either way it was for the tour of the famous Ballerina Anna Pavlova (from Russia). My neighbor Nancy, who makes everything, said she'd never made this before but that a dear friend of hers from New Zealand had made it for her. So with the added Kiwi's and that a native from New Zealand had it as part of her repertoire I'd say the origin is New Zealand. And the beautiful egg white based meringues look like a beautiful tutu from Swan Lake. They would make Anna Pavlova proud.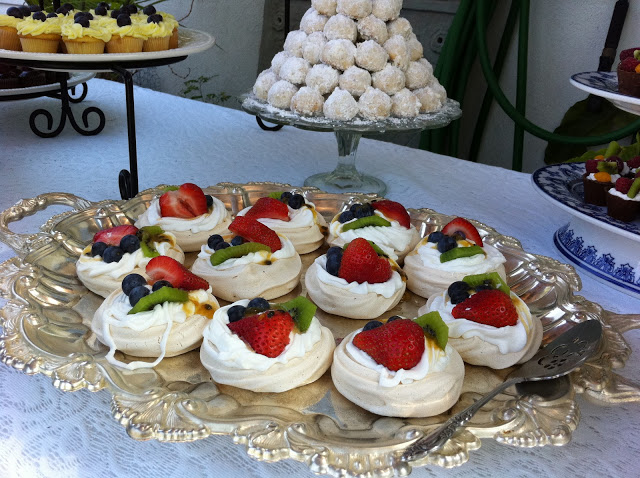 Above are the ones from my friend Sherry's yearly tea.
So I thought for a little party I was doing for my friend I would try my hand at this. I needed to be brave as I've never attempted this recipe and for some reason Meringues scare me.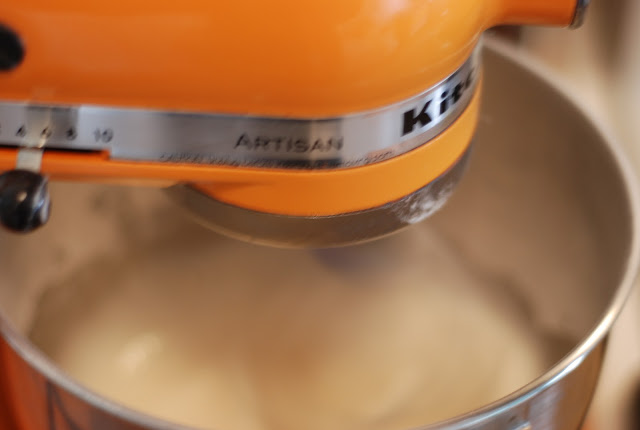 I love my orange KitchenAid. It's the best thing we ever bought and easy for whipping egg whites into beautiful peaks.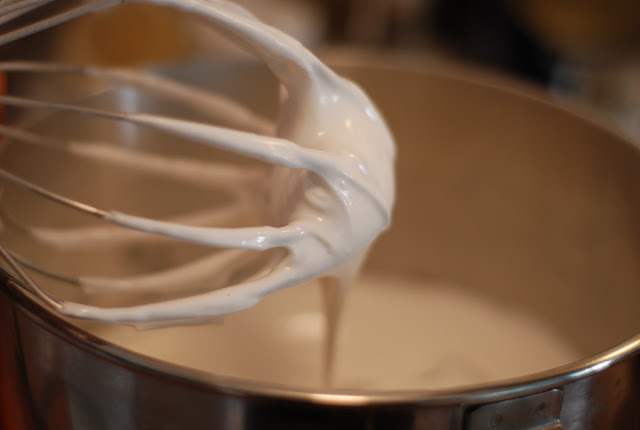 You need to beat till you get stiff glossy peaks. Should not be runny at all.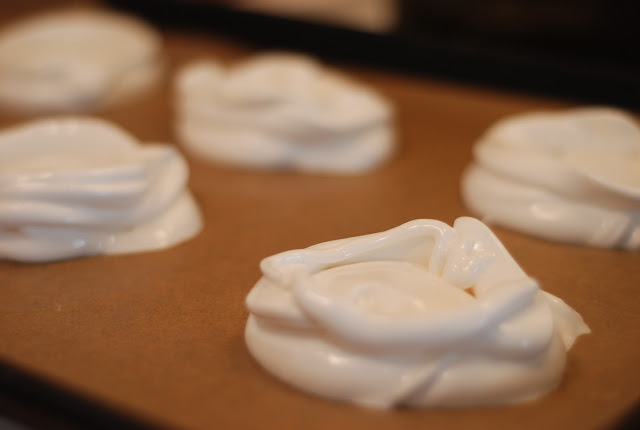 The first batch came out perfect as I used egg whites from cracked eggs. The second time I used a carton of egg whites. What went wrong: 1. They came out slightly yellow; 2. They did not get stiff enough so I think that there were egg yolks in them; and, 3. They were sticky, sticky, sticky, and no good. I'm glad I tried this and now I know the next time to use real eggs.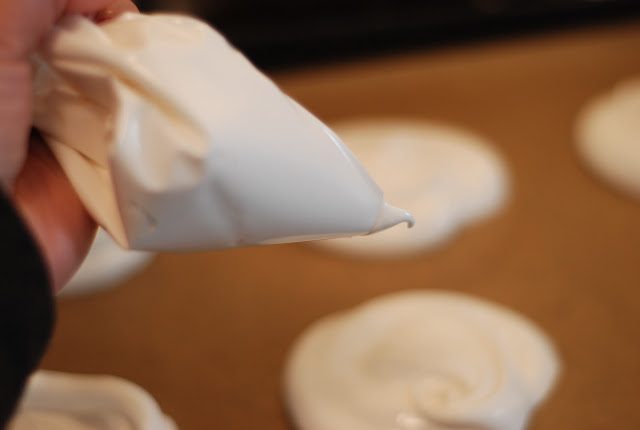 I spooned the stiff egg whites and then got a small sandwich bag and filled it with remaining egg whites. Cut off a corner of the bag and you have your tip to pipe edges around the Pavlova's. This helps hold in the whipped cream and berries after they've cooked.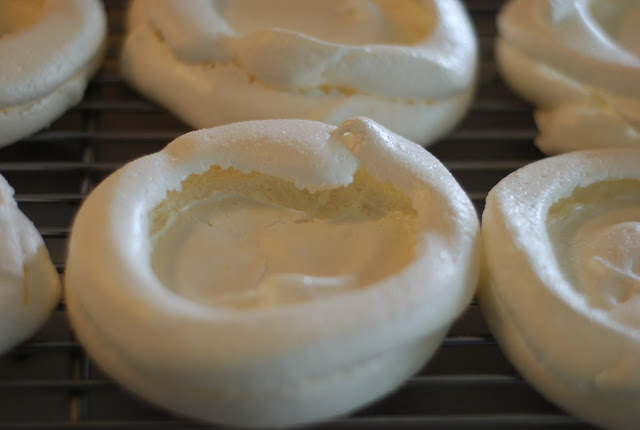 Cool on a wire rack
Here's the recipe I used:
Meringue:
1 1/2 teaspoons pure vanilla extract
1/2 teaspoon cream of tartar OR 2 teaspoons white wine vinegar OR distilled white vinegar
1 1/2 Tbsp cornstarch
1 1/2 cups granulated sugar
3/4 cup (6 ounces, about 6) large egg whites, preferably room temperature
Pinch of salt
Topping:
1/3 cup of sugar
Pint of Whipping Cream
Sliced Berries (any combination you like: strawberries, blackberries, blueberries, raspberries)
Sliced Kiwi's (I didn't remember to get these, but traditionally you use Kiwi's)
Passion Fruit sauce (Alice Waters
Fruit
cookbook says this is a traditional addition to Pavlova's)
Directions are
Next time I'll buy myself some a few pastry tips and bags for a more professional look, although the homemade look was just fine as well. Enjoy!