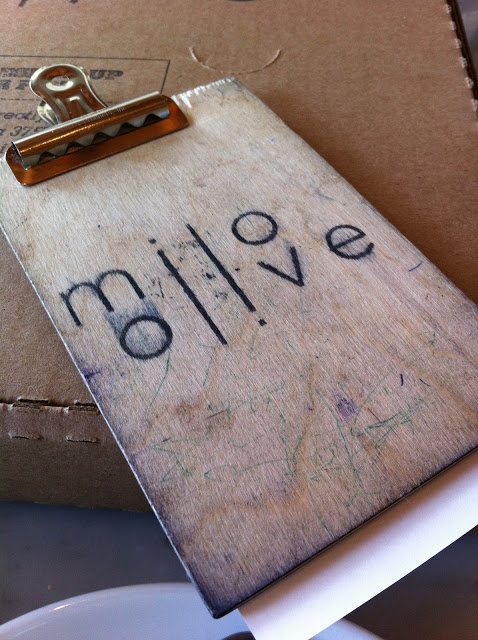 Milo and Olive, a neighborhood bakery and pizzeria, opened almost a year ago in November 2011. I've been hearing great local buzz about this place and have passed it many times on Wilshire Blvd in Santa Monica. It's run by the team of Josh Loeb and Zoe Nathan who are also behind
Rustic Canyon, Huckleberry
and
Sweet Rose Creamery
.
The
menu includes fresh baked morning
pastries
and
bread
, wood fired
pizzas
, farmers market inspired
salads
and small plates in a hip and warm environment.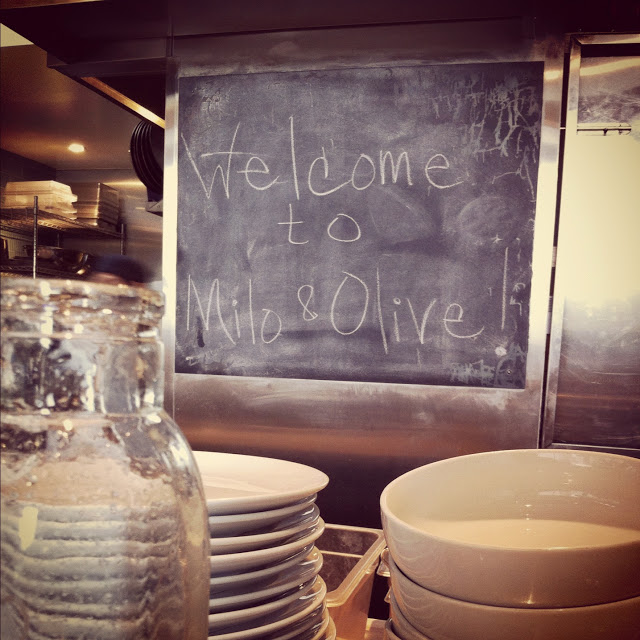 Seats are readily available in the morning at the counter. This is always a fun place to sit and watch the tattooed cooks. I like to guess what they are making. At lunch, counter and communal tables are available. The pastries in front look mouth watering. First trip there I had a latte, eggs and bacon (a no carb day), so I'll have to go back to try what looked like the best sticky pecan roll
ever.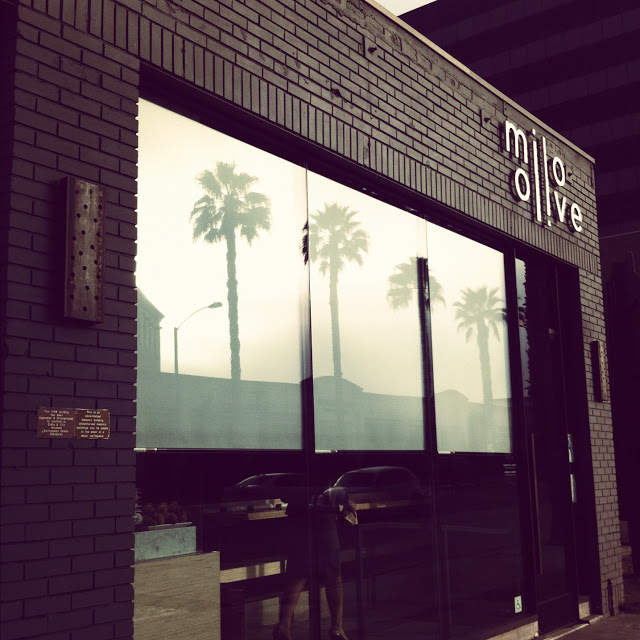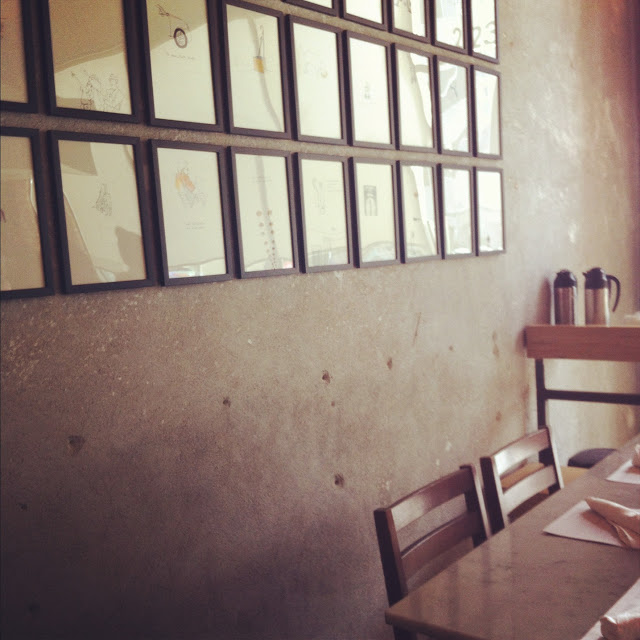 Cool simple interior. I like the no fuss.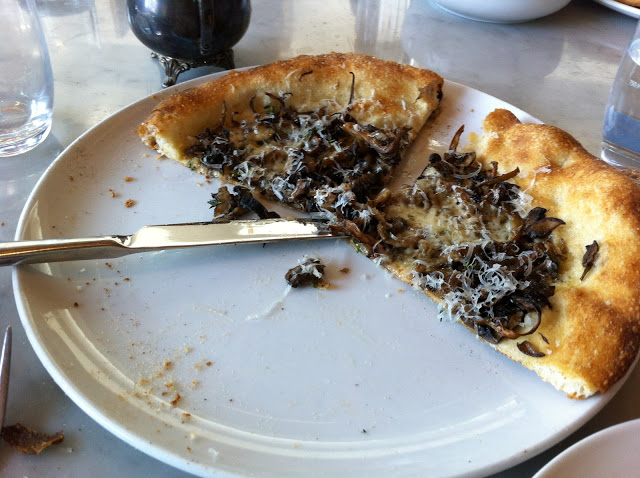 Next time round I shared a lovely fresh salad and a few pizzas.
The crust was divine, and I'm a huge mushroom fan, so this, with the melted fontina cheese, was delish.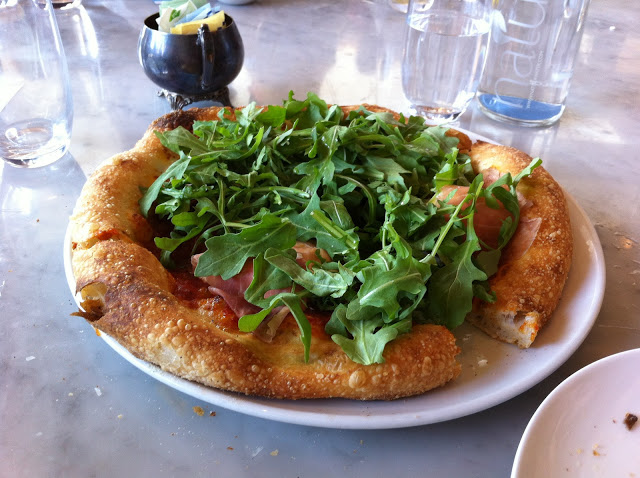 Prosciutto, Burrata, Arugula Pizza...so mouth watering.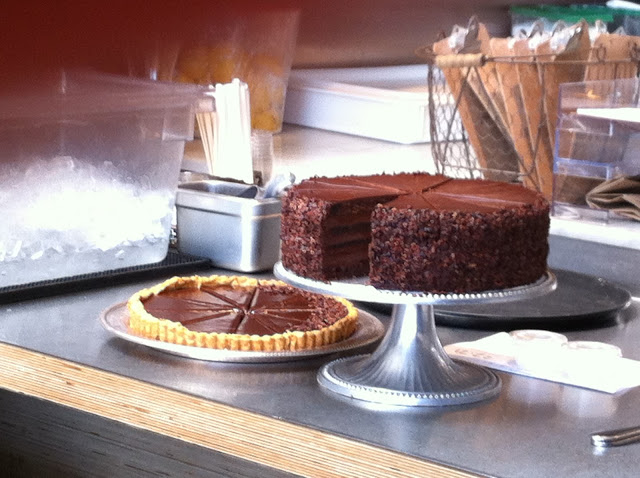 These desserts were entering the room while we ate our lunch, I was dying.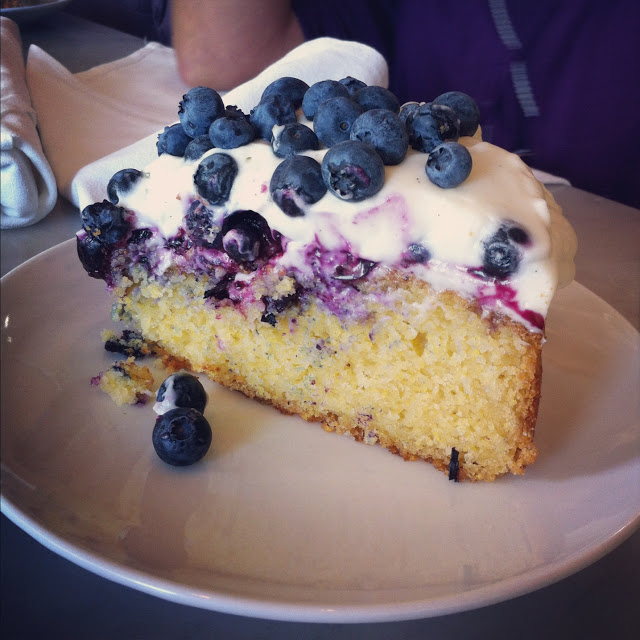 Zoe Nathan has stated that she's using different grains to enrich the flavor of her breads. Well if this is any indication, it's working. It's a cornmeal cake with a blueberry jam, topped with a vanilla bean cream cheese frosting and fresh farmer market blueberries, your going to die happy.
Please stop by and visit this place, you'll not be disappointed. Enjoy!
Milo & Olive
2723 Wilshire Blvd.
Santa Monica, CA 90403