So after are three weeks of volunteer work in the blazing heat of over 100 degrees everyday, our friends treated us to a few days in Pismo beach. About 3 hours North of Los Angeles. We rented a house steps from the beach with a view of the Pier. I took tons of pictures so sorry for the picture overload below. These 3 days were thoroughly enjoyable and varied. Long walks on the beach in the morning and sunset, surfing, wine tasting, whale watching (unintentional), reading and cooking.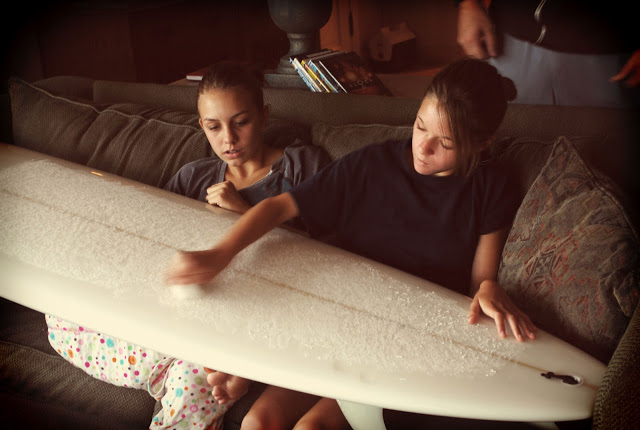 This is the first time she's used her board and had never waxed it.
SB showed the young teenagers how to surf and freeze in the cold water (wetsuits NOT optional.) In the meantime Bekah and I did the TJ shopping and then off galavanting to Laetitia Winery.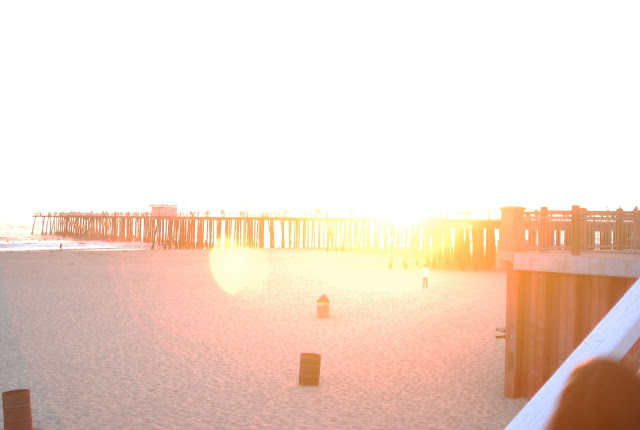 Here's the house we stayed in.
View at sunset from those windows.
Bench at Edna Valley Winery. When we arrived here we encountered a woman who drunkenly said "they have the best wines in there."
Lounging and wine tasting area at Laetitia winery.
View at Edna Valley winery. Gorgeous.
Ok so we talked the girls into going to a Loufa farm. I had no idea how loufa's were made, and I was pleasantly surprised by this whimsical and educational little farm. Did you know Loufa's grow on vines. I had no idea.
This is what a loofa looks like, kind of like a squash, from the squash family in fact. It dries out on the vine and then you take it out soak in water and peel off the harden skin. Voila a loofa, free of pesticides and ready to scrub-a-dub-dub.
Did you know there are at least 3 kinds of lavender. I didn't. The most used is English (which is kind of soapy smelling), then French (middle ) and finally Spanish. See what you learn at the loofa farm.
We drove up the road a bit and explored the other beaches, specifically Avila Beach. We found this lovely country farm. Included organic fruits and veggies. Also had kitschy kitchenwares. They grilled sweet corn and we ate it sitting on haystacks. Seriously country folks.
Ice cream stand in a barn. Delish.
Some fun photos below of our days lounging.
Random chair on side of road.